
Commercial
You'll be amazed at the results!
Have the effects of weather and time taken a toll on your building or storefront? Are the sidewalks and parking areas in front of your store or office covered with gas and oil spills or chewing gum? East Hills Power Wash can get rid of dirt and stains in no time.
Get an estimate now!


Industrial
What better way to promote your company than with a clean and well-maintained fleet of cars, trucks, or vans?
Whether one vehicle or 100, East Hills Power Wash is prepared. We are completely mobile and will bring our equipment to you. Heavy equipment, vehicles and fleets can be cleaned or steamed anywhere.
Get an estimate now!


Residential
Does your home need some TLC?
Vinyl or aluminum siding, brick, stone, and more – no matter what the exterior, East Hills Power Wash can clean and restore your home to look as good as new. We also prepare surfaces, such as wood or siding, for painting or other types of renovations.
Get an estimate now!

Truck / Auto Fleets
One of our many specialties, we bring the convenience of a high power car wash to you! We wash all sorts of vehicle fleets from mini-vans to big-rigs and more, inside and out! It is a great way to save money on maintenance and keep your fleet one of the cleanest on the road!
Exterior House Wash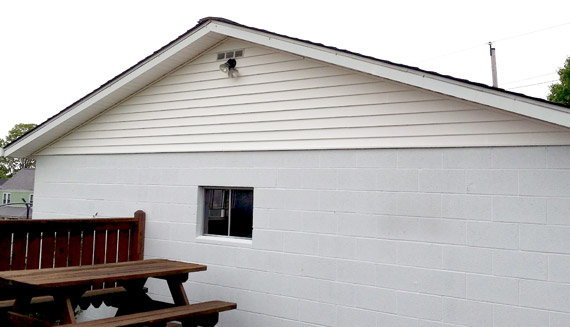 Using hot water, high pressure, and biodegradable detergents we will have your house's siding, gutters and more looking brand new. We can get rid of most unsightly molds and stains from just about any surface.
Clean & Seal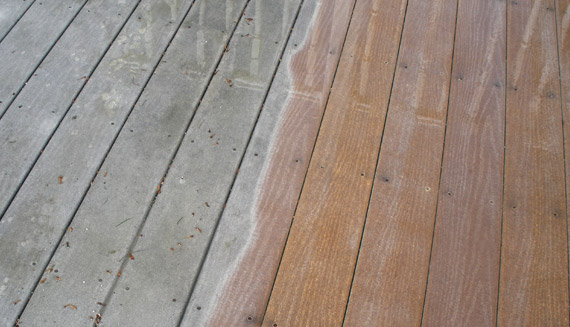 Our pressure washers can make even the dirtiest, most weathered stone or wood surfaces look like they were just laid. And after they are all cleaned up, we can make sure they stay that way with a sealer treatment to keep them looking good and protect them from any future weathering: concrete, masonry surfaces, decks, patios, fencing, and driveways.
Clean, Seal, & Sand Pavers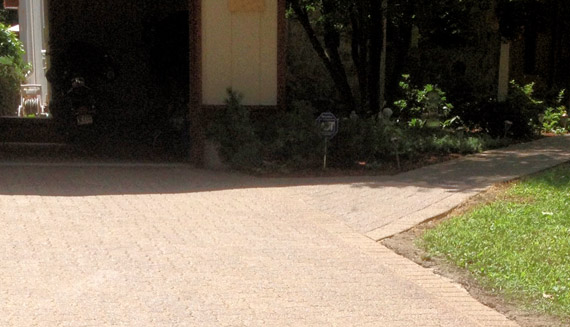 Those pavers look really nice! Unfortunately the grass and weeds still manage to work their way into the cracks and take away not only the beauty but the effectiveness as a driveway or patio if left unchecked. Let us come in and get those pesky plants out! We'll clean out and refill all of the joints with a special blend of paver sand that should keep them out for good. For added protection and an even better look consider having them sealed!
Railroad Equipment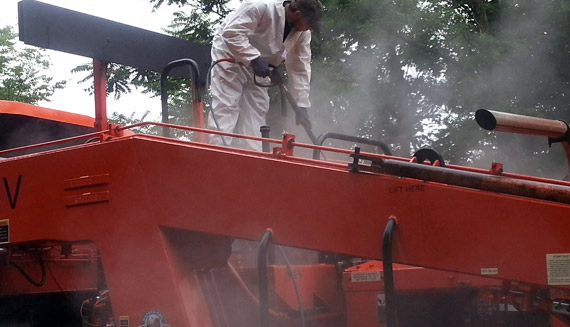 Let our safety certified crews come and make sure that your rail gangs are working with safe and clean equipment. We can go to almost any location and give your equipment the kind of cleaning it deserves. We even are able to get to those hard to reach places that get covered in grease and tar to eliminate any kind of safety hazards to give your teams peace of mind when out on a long job.
Heavy Equipment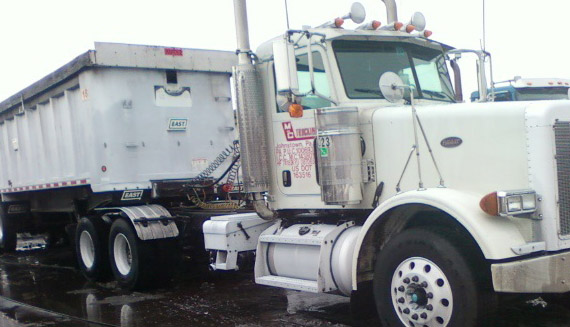 Even the heavy movers and lifters need a good wash every now and again. We will come in and not only keep your equipment clean, we remove any buildup of grease, stone, or other residues to prevent equipment failure or damages. It can also eliminate potential safety hazards for your workforce!
Store Fronts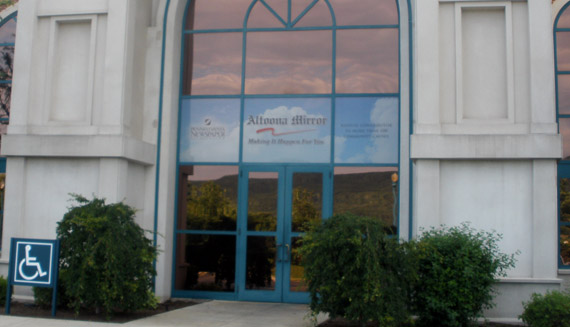 Keep your business looking good! The storefront is the first (and perhaps the only) thing potential customers see when they pass by or stop in. Make a good first impression with our services!
Apartment Complexes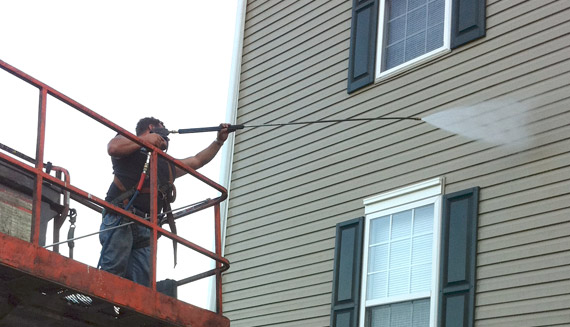 When it comes to keeping a good image for your potential and existing tenants, East Hills Power Wash & Supply knows best. Keep your buildings looking good with an all-inclusive pressure washing treatment from the professionals. Much like our single home washing service we can make sure that the people living / who are thinking of living in your complex know that you take high priority on keeping their homes beautiful!
Sand Blasting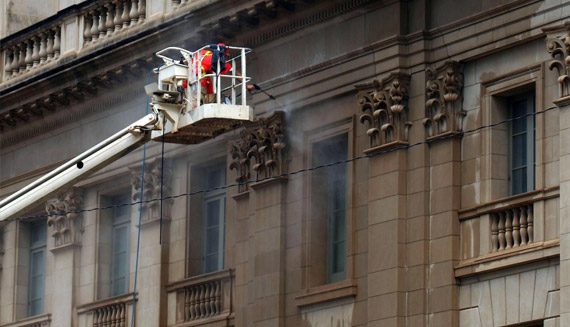 Is there a tough stain on your stone surface? Have you tried everything to get it off? Let us use something that packs a little more punch! Our machines can be used as wet sand blasters that can cut though even the roughest most stubborn stains on most any stone surface!
Parking Garages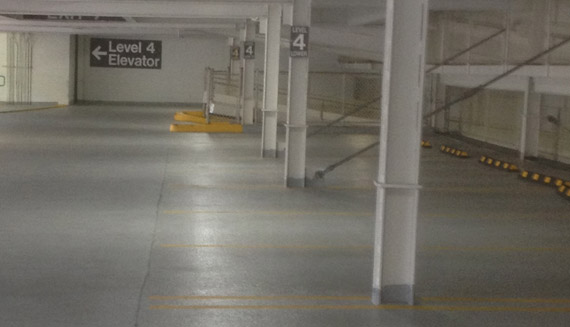 Ice Dam Removal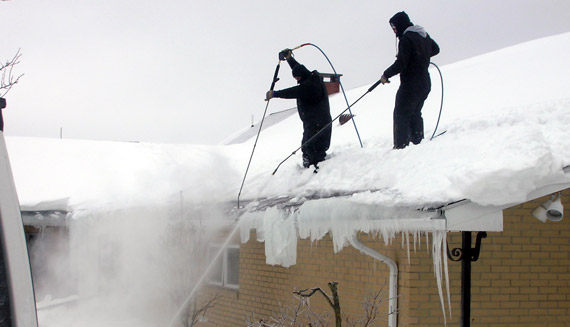 During the winter months, ice build-up is always a hazard. When ice builds up in your home's gutters it can pose a serious problem. If they are left unchecked, the ice dam being created could not only send water into your home causing internal water damage, but your gutters are at risk of collapsing! Our hot water units cut through the ice fast and effectively to make sure that your home is safe from permanent damage.
Building Surfaces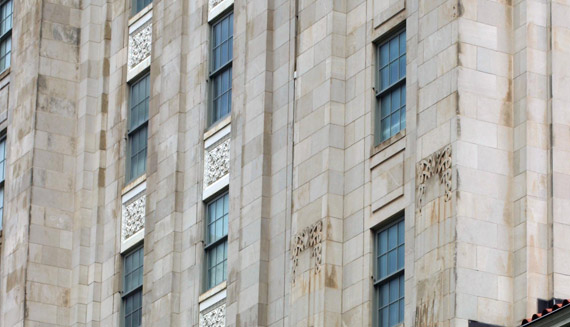 Weigh Station Scales
Warehouse / Storage Facilities
Manufacturing Equipment
Commercial Properties